A typical session lasts between 1-2 hours at a location of your choice or in the comfort of your own home. There is no saying cheese, no posing or angling your head to the left, no matching white tops and jeans. Instead, you get to do what you do best and just be you! You can cuddle your new baby, you can play tickle chase, you can toss your kids in the air, you can make sand pancakes and jump over the waves, you can make cookies and read books, you can take the dog for a walk and have a play on the playground, or you can sit quietly together and have a cuddle...whatever it is that makes you you!
The sessions are fun and usually full of laughter, but mostly they are natural, honest and real. They are full of emotion and connections. They are the chance to see the beauty in yourself and your family while capturing a small piece of your story. This is how memories are made and stories are told!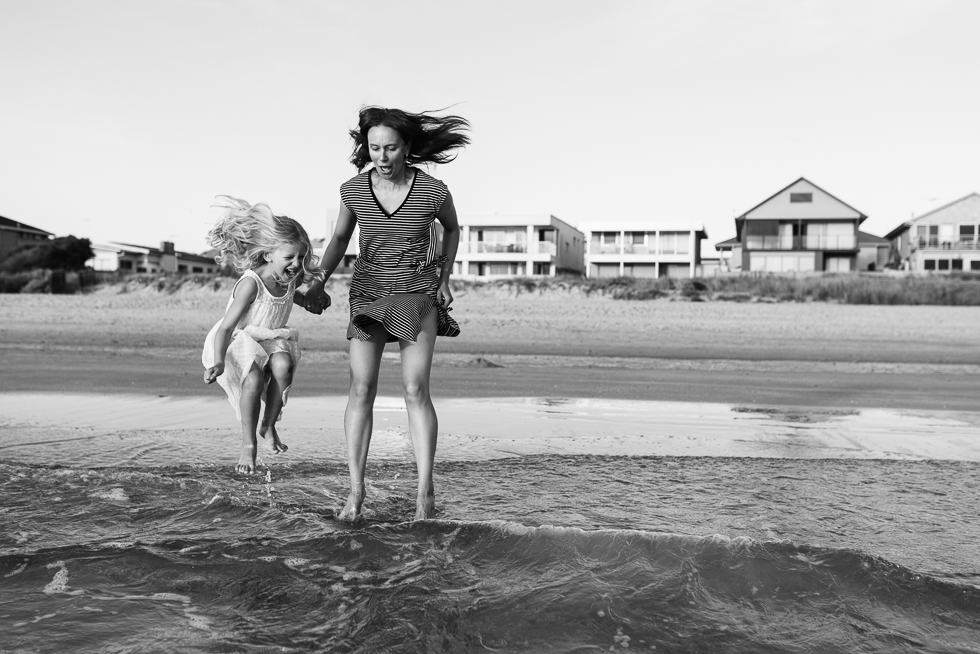 After your session, I'll select the best images to be professionally edited. Within three weeks of your session date, you'll receive access to a password protected online proofing gallery for you to view, download your images and order from.
INVESTMENT
I believe very strongly in offering you the FULL service, from planning your session to providing you with beautiful artwork that is ready to display in your home. I offer a choice of packages with varying amounts of digital images to the full gallery, with the option to purchase print products after your session. All sessions come with a personalised slideshow for you to download and keep. Newborn and Family Sessions start from $500.
Motherhood Sessions start from $350.
Please contact me for a full price list.